Working on both sides of the "v," you can trust us to satisfactorily handle your case, as Plaintiff's Lawyer or Defense Counsel, be it a contract dispute, a claim for negligence, collection on a debt, and most other needs that you may have.
A note about Injury Cases: Our firm offers free initial consultations for people who have been injured in order to evaluate your case. Set an appointment for your case evaluation and we will meet with you and discuss your options, at no charge.
In order to successfully practice family law, an attorney must be both compassionate and strong. The attorneys in our firm excel in both of these aspects. We handle the following Family related matters:
If you stand charged with a criminal offense, you need a qualified, experienced, and reputable attorney to defend you. Mr. Peters has handled many cases ranging from simple assaults to Murder to favorable outcomes. Having worked as a special prosecutor and in law enforcement in the past, Mr. Peters has the benefit of having seen both sides of a criminal prosecution. Examples of some issues commonly handled are:
We are flexible with our billing practices in order to suit the needs of our clients.
Flat Rate fees are available for many services, with only part of the overall amount due up front.
Divorce
Child Custody
Adoption (child and adult)
Child Support/Alimony Modification
Are you considering writing a will? Contesting a will? Or perhaps you have suffered the loss of a loved one recently and are wondering what to do next? Whether you are planning for your Estate or trying to clean up someone else's, we make the time to sit down with you and go over all your options and answer all your questions in the following areas:
Will Drafting/Modification (Codicils)
Will Contests and related litigation
In-state Probate and Ancillary (out of state) Probate
Intestate Proceedings (Small Estate Affidavits/ Affidavits of Heirship)
Guardianships
Alternatives to Probate (Trusts, Powers of Attorney)
This firm often handles paperwork incident to real property transactions such as deed drafting, limited title research, and contracts for the sale of real property. If you have a loved one and you feel it's time to give them that family land, we can arrange that for you.
Simple documents such as wills, powers of attorney, and directive to physicians are available in a bundle deal for $250. Note: ask about our special discount for seniors on a fixed income.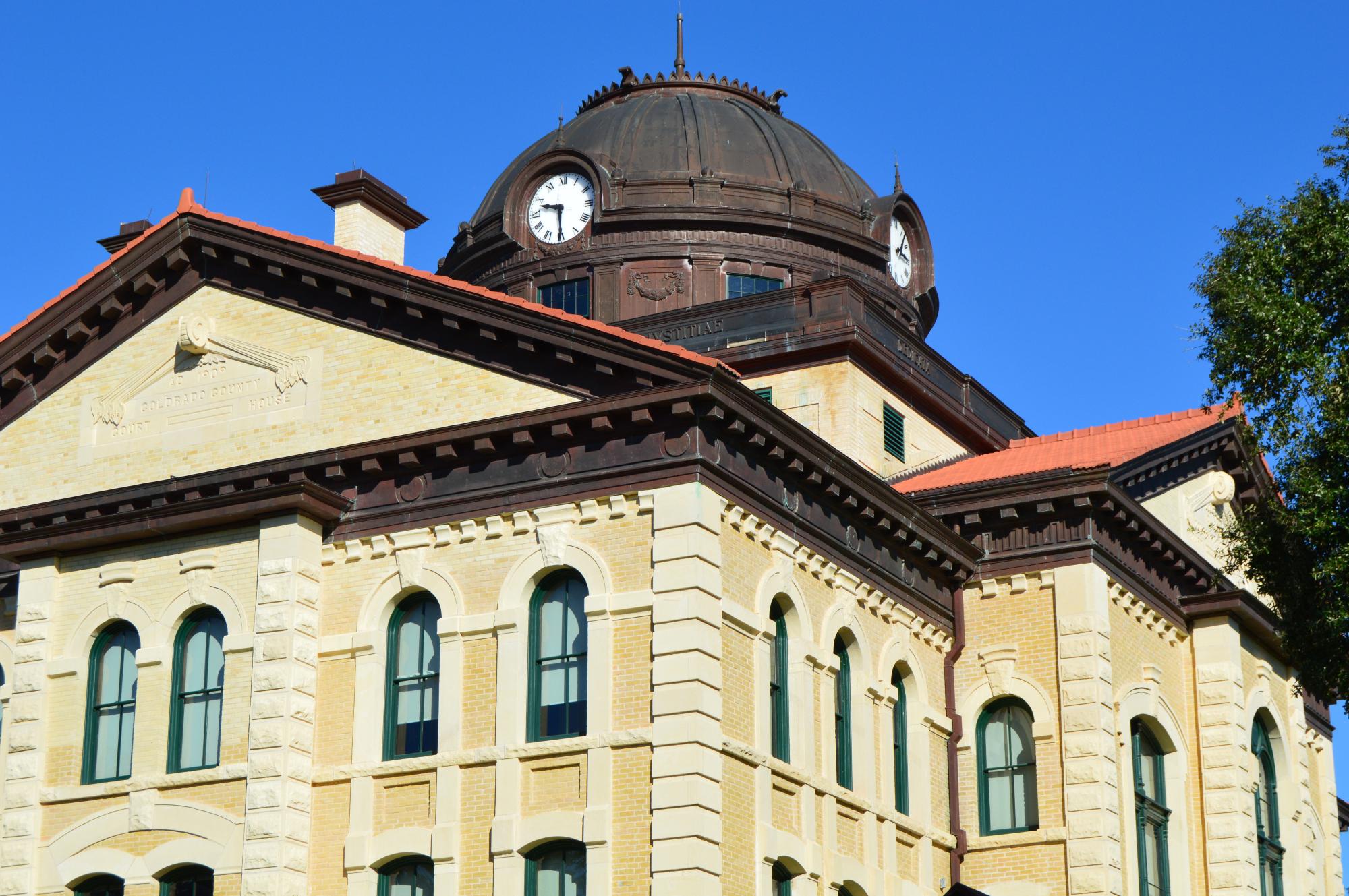 Historic Colorado County Courthouse
Driving While Intoxicated (DWI)
Possession of Marijuana (POM)
Tampering with Evidence
Assault, Aggravated Assault
Family Violence
Theft
1st, 2nd, and 3rd Degree Felonies and State Jail Felonies
Class A and B Misdemeanors
This Firm offers its full range of services in the following counties: Colorado, Fayette, Austin, and Lavaca.
As a special service to clients and local residents, this Firm offers Probate services in Harris and Fort Bend Counties.
While neither attorney is certified with a Board of Legal Specialization, this Firm does have over 30 years of combined experience in the following areas of practice: